Regular price
24,90 zł PLN
Regular price
Sale price
24,90 zł PLN
Unit price
per
Sale
Sold out
Bee Pollen
Bee pollen is collected by bees from the flowers of various plant species. It takes the form of small balls that are transferred to the hive. There, mixed with other natural ingredients, they are used to feed young insects, becoming a protein reservoir for all the hive inhabitants. Each ball consists of several tens of thousands of molecules originating from, among others, medicinal plants. For this reason, bee pollen is an increasingly appreciated health-promoting agent.
Bee pollen it is most often yellow in various shades, but it can also be orange, purple or even black. The highest value has pollen obtained from willow, heather, clover, mustard, and also from fruit trees. The smell of pollen is very characteristic, honey-floral. It has a pleasant taste: sweet with a hint of bitterness, sometimes slightly burning.
Bee pollen ingredients
Bee pollen comes from different plants, so it may have different compositions. It contains approximately 200 substances and bioelements. It is rich in protein, carbohydrates, fats, amino acids, enzymes, hormones, minerals, amino acids (including those not produced by the body):
| | |
| --- | --- |
| Vitamin B6: | 0.90 mg |
| Protein: | 22 g |
| Biotin: | 0.0064 mg |
| Nicotinic acid: | 4.80 mg |
| Sugars: | 34 g |
| Pantothenic acid: | 0.32 mg |
| Provitamin A: | 18 mg |
| Folic acid: | 0.30 mg |
| Vitamin E: | 3.20 mg |
| Calcium: | 120 mg |
| Vitamin C: | 20 mg |
| Iron: | 9.20 mg |
| Thiamine: | 0.92 mg |
| Magnesium: | 77.50 mg |
| Riboflavin: | 0.54 mg |
| Zinc: | 6.50 mg |
| Fat: | 12 g |
Healing properties
Pollen has many health-promoting properties. It is helpful in the treatment of the following diseases and ailments: anemia, chronic hepatitis, metabolic processes disorders, weakened immune system, growth disorders, menopause, increased cholesterol levels, states of nervous tension, problems with memory and concentration, eye diseases, prostate, diabetes .
Bee pollen - therapeutic dosage
The pollen is applied 3 times a day, half an hour before eating or the entire dose is taken in the morning before breakfast. The medicinal use of pollen should be preceded by a thorough diagnosis carried out under the supervision of a doctor who knows the effects of bee products. The daily dose of pollen for adults is 30-40g, for children aged 3-5 years - 10g, for children 5-12 years old - 15g.
Bee pollen - preventive dosage
You should eat 20 g of pollen a day. It is recommended to carry out preventive pollen treatment twice a year for 30-60 days, preferably in spring and autumn. The break in treatment should last 3 months. There are also supporters of continuing the pollen treatment without interruption.
---
Specification
packaging: glass jar
weight: 200g, 300g, 500g
---
Share
View full details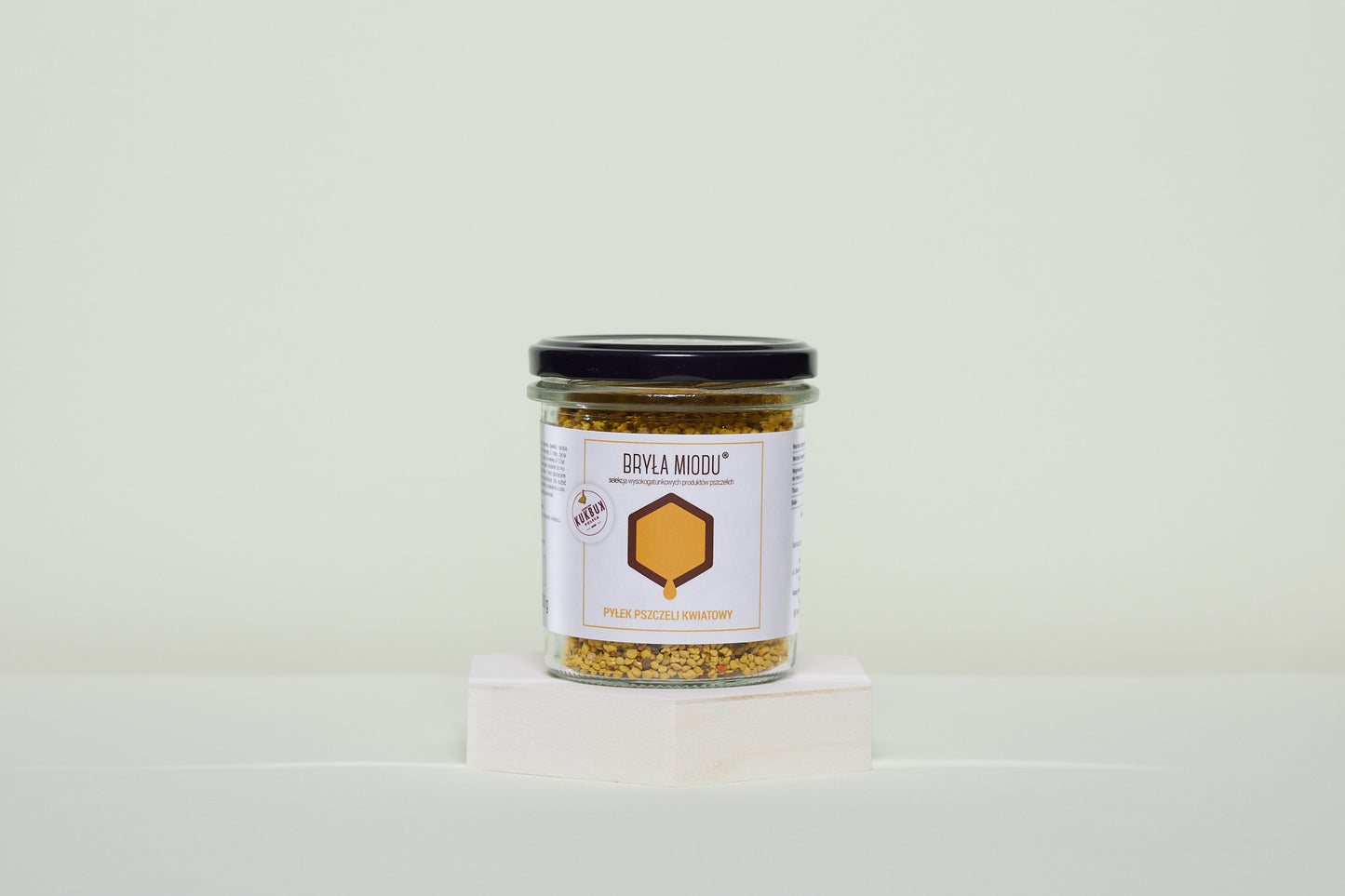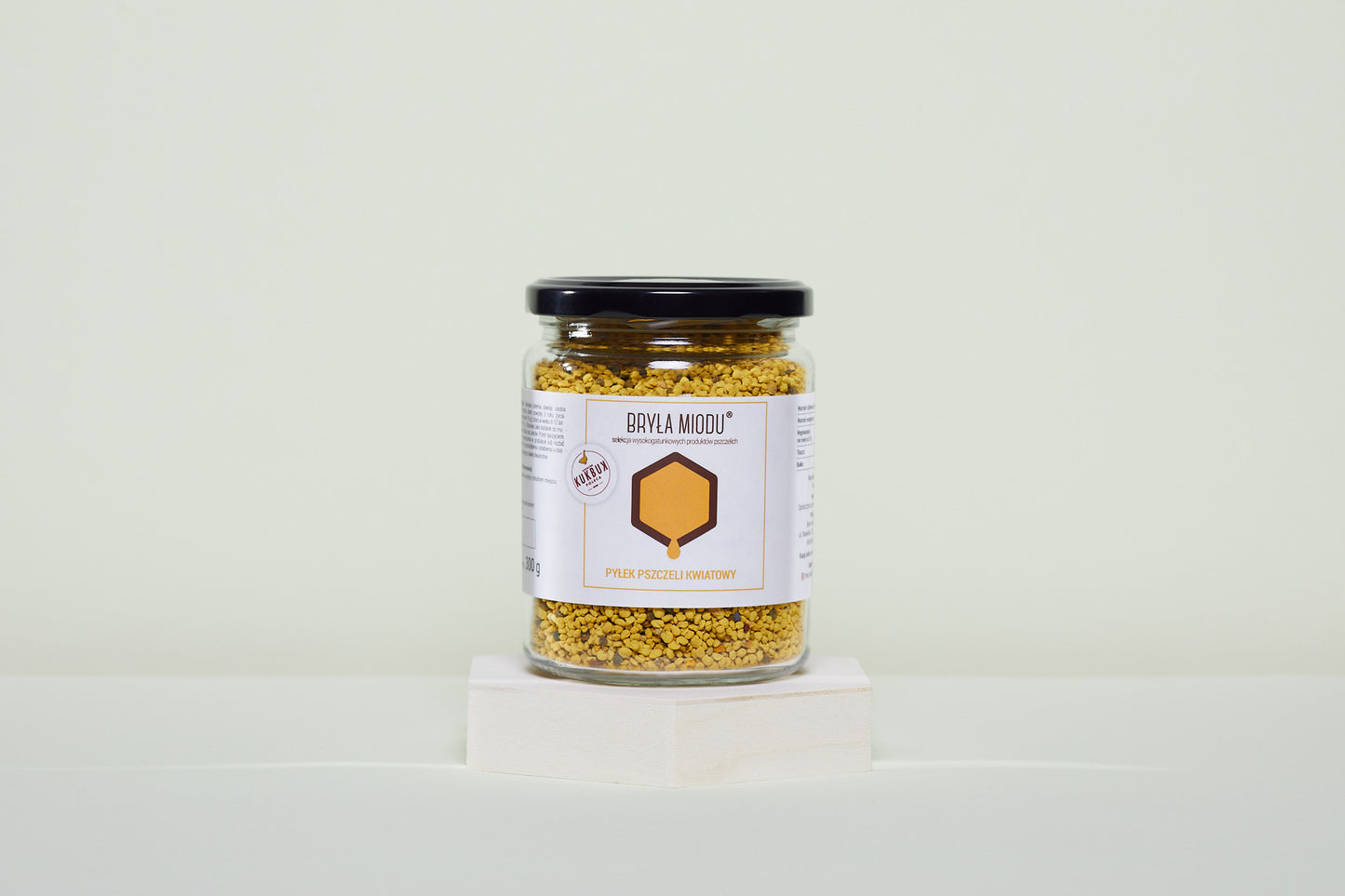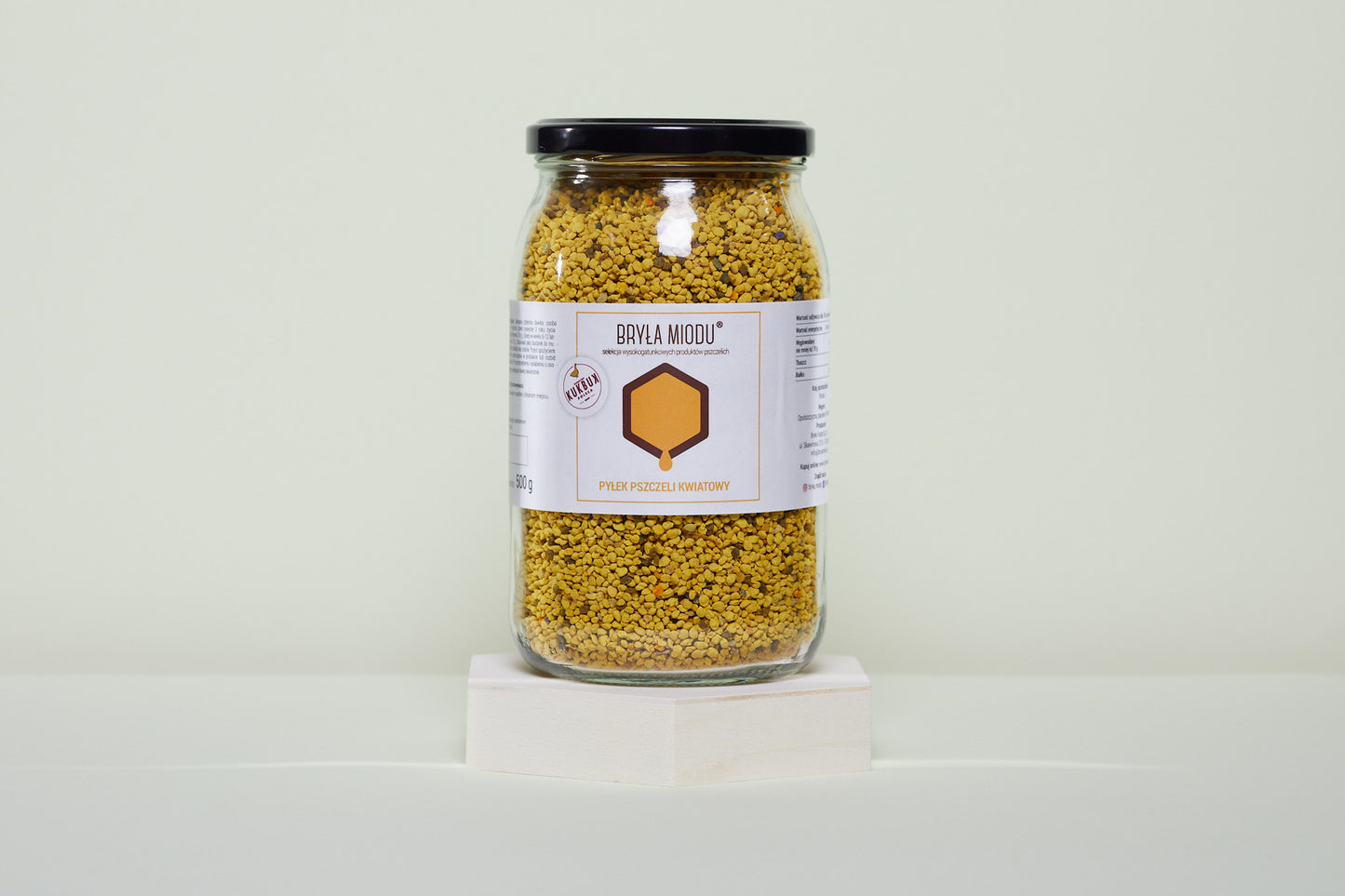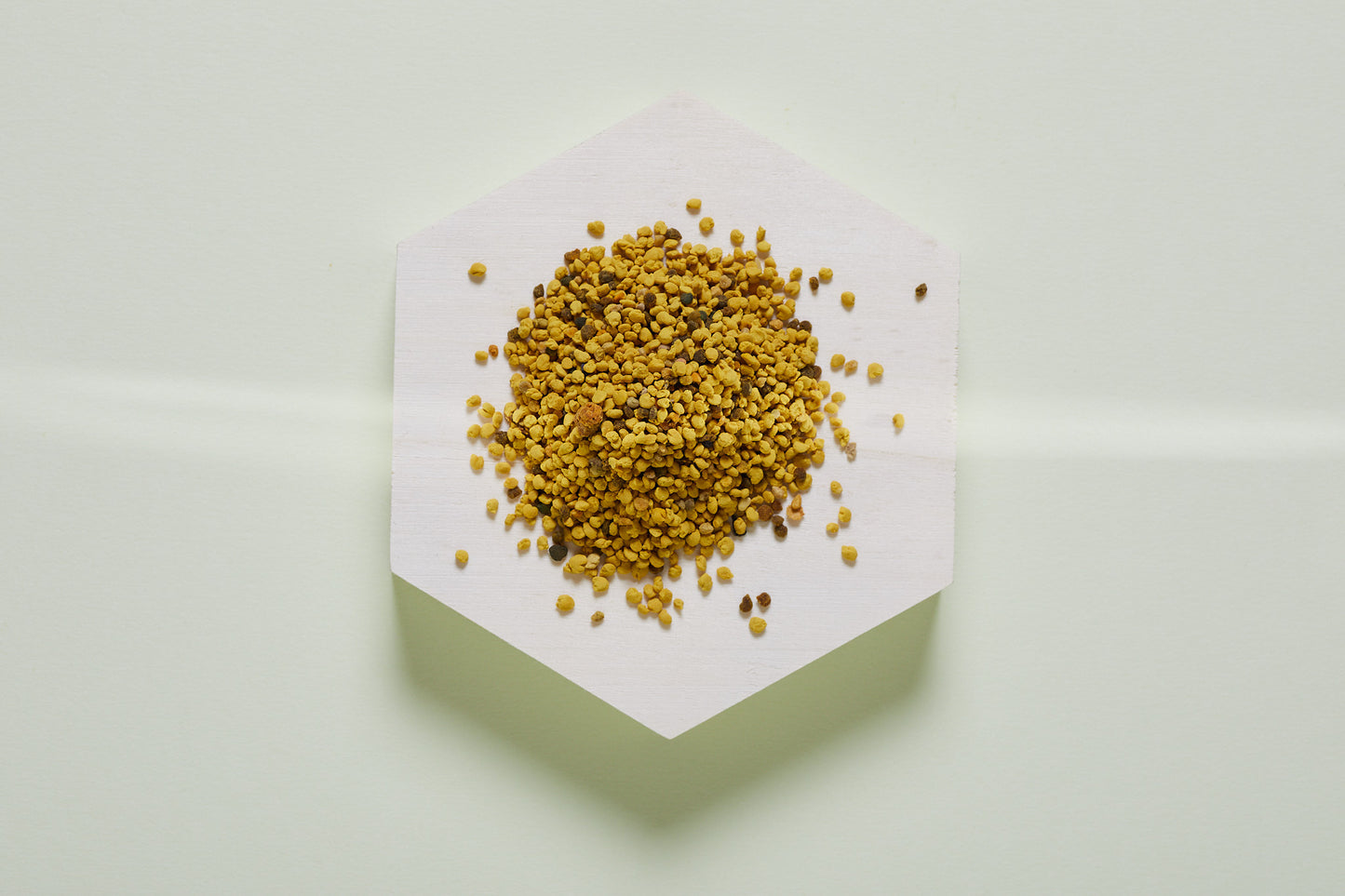 JESTEM ZADOWOLONA . POLECAM ZAKUPY
Kasia S.
Spożywam regularnie. Wyłączyłam pyłkiem alergie na pyłki. Polecam jeść przed wiosną. Mi zawsze pomaga.
Rewelacyjny smak i samo zdrowie 👍
Bardzo dobrej jakości produkt. Zamawiam cyklicznie. Polecam 👍