Regular price
74,90 zł PLN
Regular price
Sale price
74,90 zł PLN
Unit price
per
Sale
Sold out
Bee bee bread
Bee bee bread is pollen collected by honey bees, mixed with honey and the secretion of the bees' salivary glands. Forager bees bring pollen to the hive, then drop it into the empty cells of the comb, and flightless bees working in the hive moisten them with honey and saliva, crush them, and then compact them in layers. There may be 4-5 or sometimes more layers of pollen of different colors in a cell. After filling the cell to 3/4 of the depth, the surface of the pollen food is covered with a thin layer of honey to isolate the mixture from the air.
Bee bee bread, composed of pollen enriched with enzymatic proteins from bee salivary glands, organic acids and antibiotic substances, matures for 7 days. After this time, its proper form is created, called bee bread by beekeepers, i.e. easily digestible, perfectly balanced and extremely valuable food.
Pierzga - enriched bee pollen
Bee bee bread has the form of dark brown lumps and irregular shape. It is not as spherical as pollen and has a much harder consistency. It has a resinous and sour taste. Compared to pollen beads, bee bread differs significantly in composition:
contains approximately 12% more protein, which is in the form of easily digestible peptides and amino acids,
has 60% more carbohydrates,
it contains 66% less fats,
contains a large amount of lactic acid (3.1%) and B vitamins, vitamin E and K.
Bee bee bread - treatment support
Bee bee bread is a natural remedy for many ailments and a means of supporting the treatment of many diseases. The most important of them include:
chronic hepatitis,
anemia,
problems with metabolism,
increased cholesterol level,
eye diseases,
Dosage of bee bread for prevention
It is recommended to carry out preventive treatment with bee bread twice a year for 30-60 days, preferably in spring and autumn. The break in treatment should last 3 months. Dosage: 20 g of bee bread per day.
Bee bread - use
Bee bee bread can be eaten directly into the mouth, or you can dissolve 1 teaspoon in a cup with water, juice, milk or honey (max. temperature 40 0 ​​C). The bee bread should soak for at least 4 hours. Bee bee bread treatment can be combined with the use of pharmaceutical drugs.
---
Specification
packaging: glass jar
weight: 200g, 300g, 500g

Share
View full details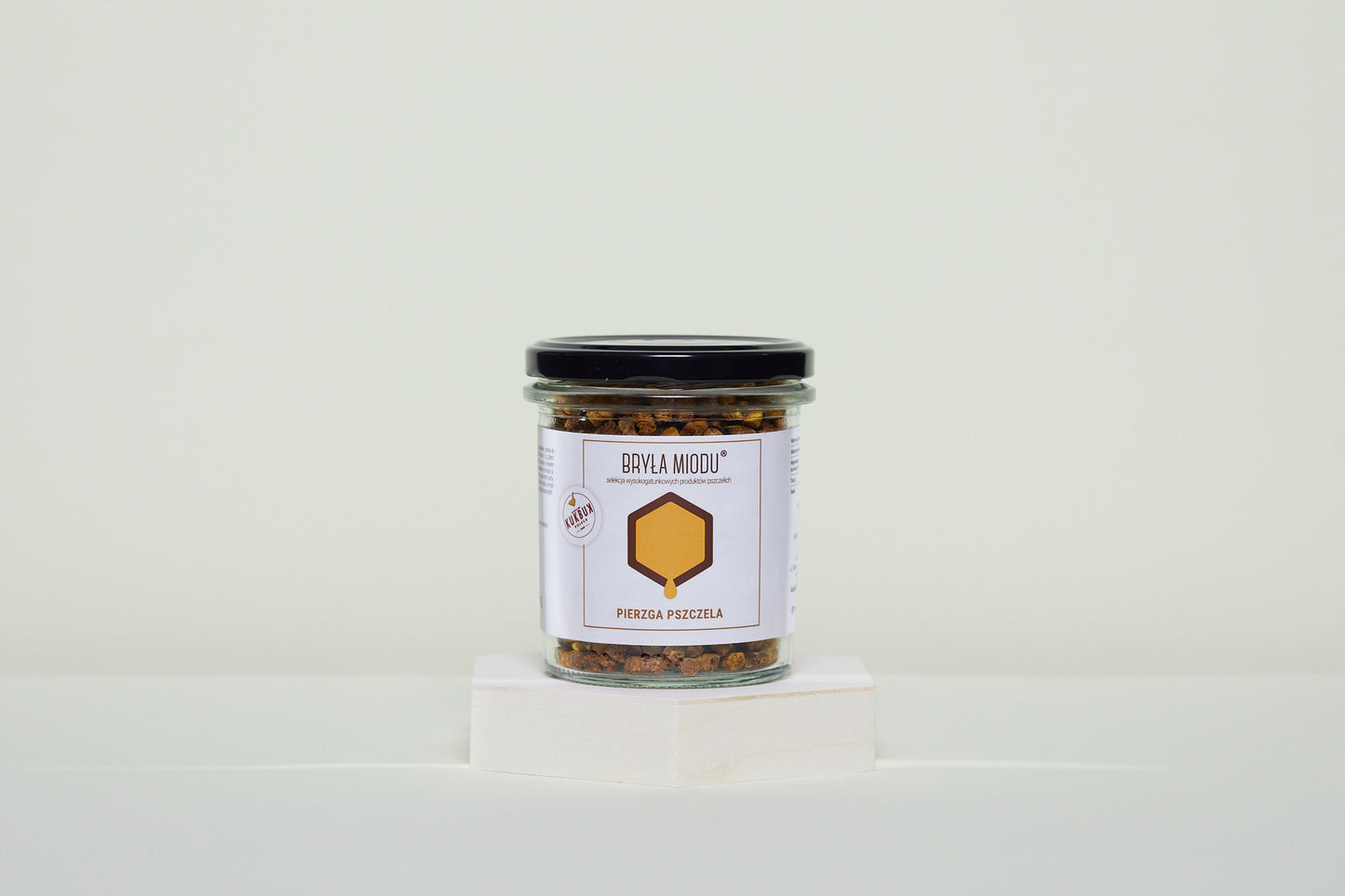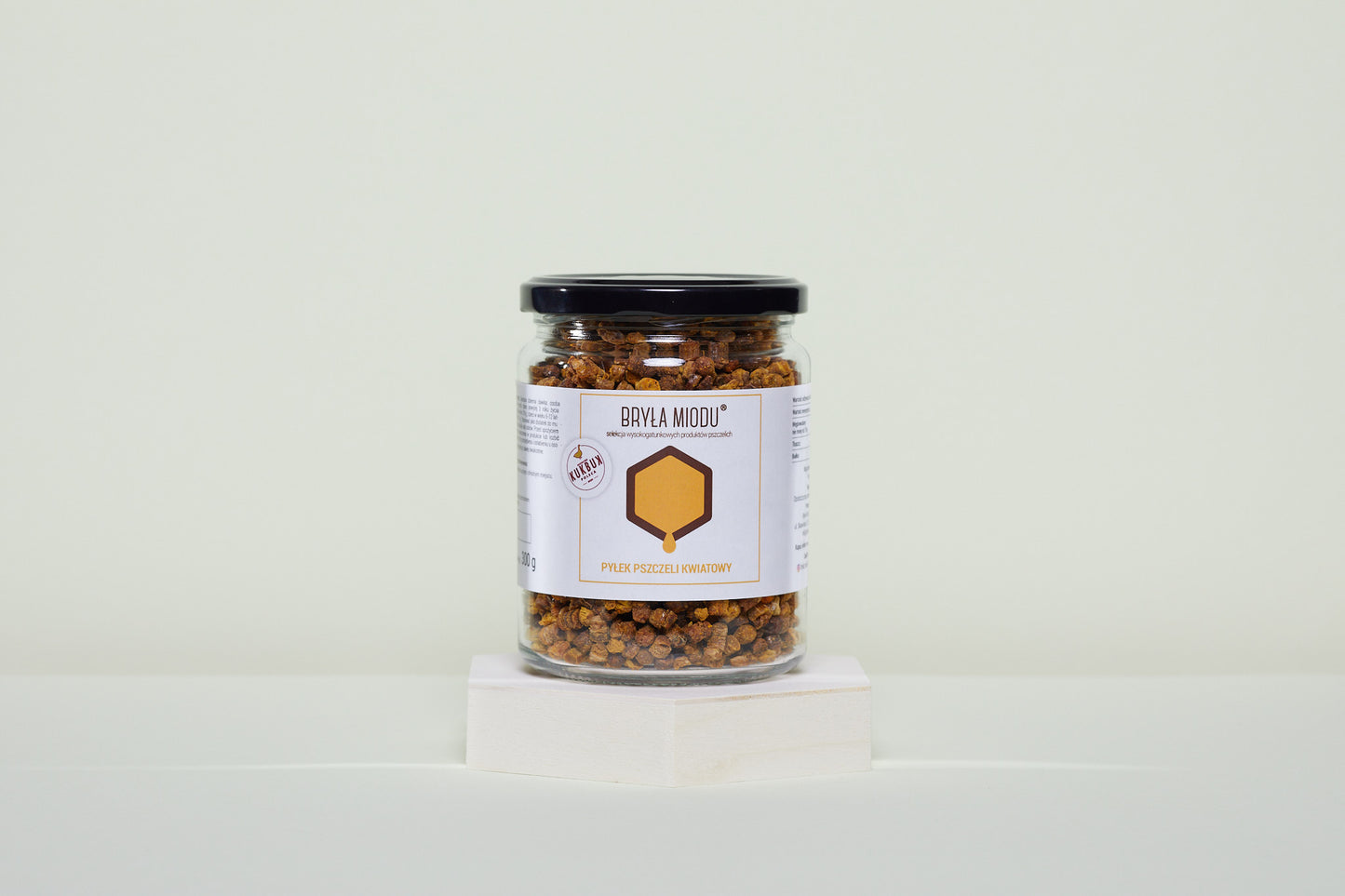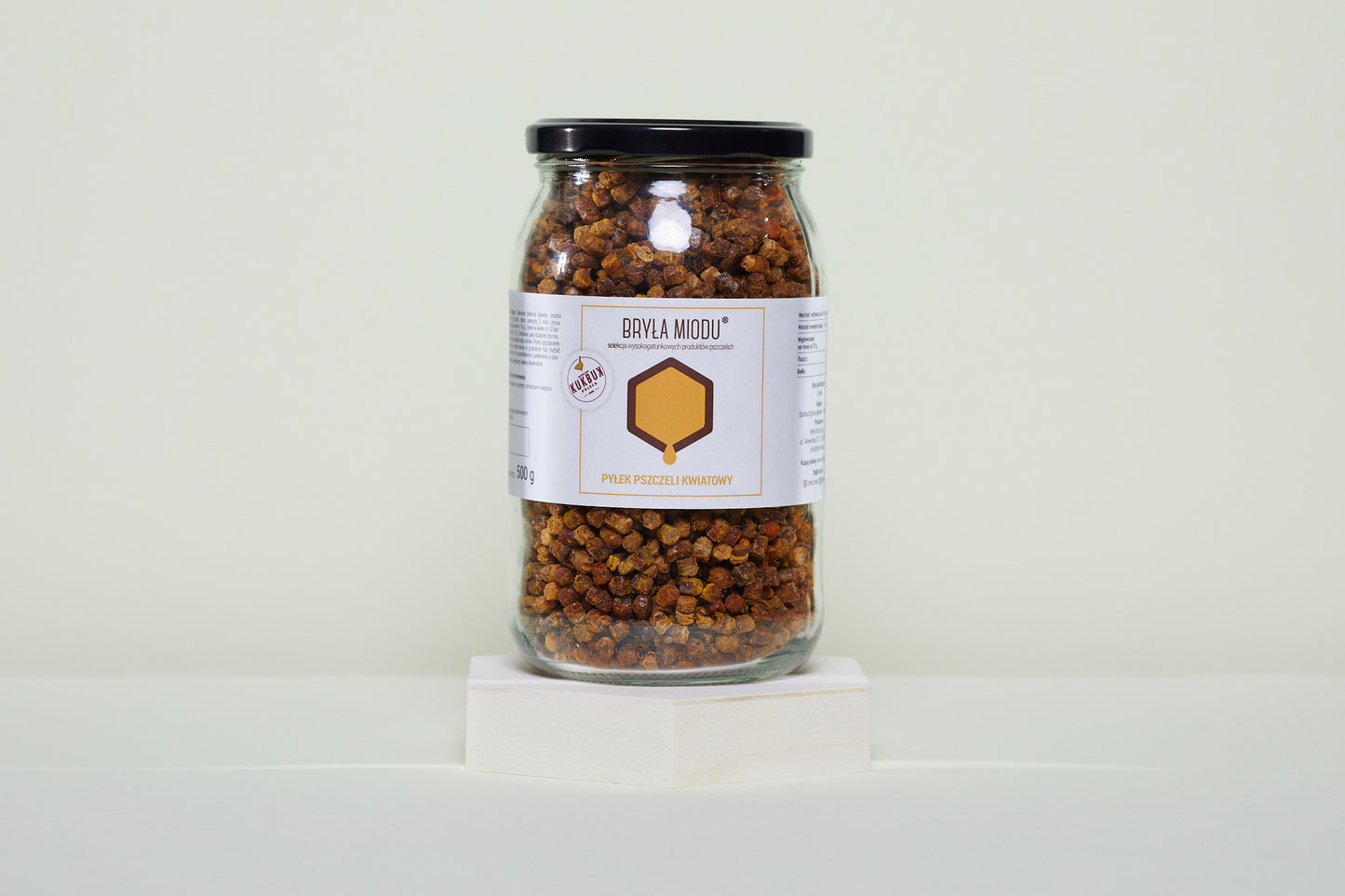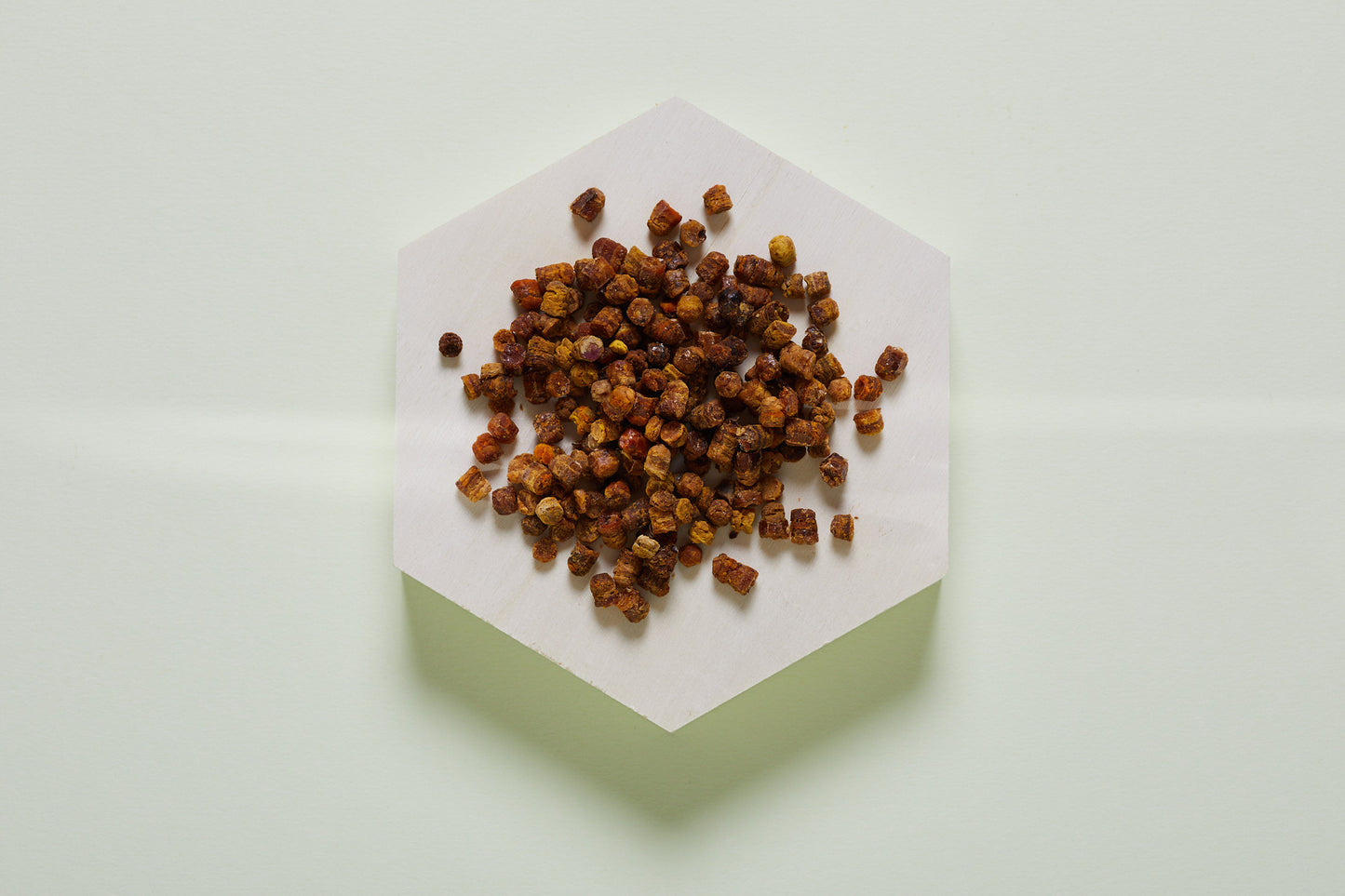 Znakomita jakość. Ma korzystny wpływ na cały organizm - pszczele złoto !!!!