Regular price
27,90 zł PLN
Regular price
Sale price
27,90 zł PLN
Unit price
per
Sale
Sold out
What is fir honeydew?
Fir honeydew honey was not made from nectar collected by bees from flowers growing in the meadow, but from honeydew. It is a sweet liquid most often found in the form of drops (for this reason it is also called honey dew) on leaves, green shoots and twigs of deciduous trees. It is produced by aphids, midges, honey bees and other insects, and then taken by bees and carried back to the hive. There, honeydew honey is made from honeydew.
Honey from coniferous honeydew with a predominance of fir

Our coniferous honeydew honey from Roztocze comes primarily from honey dew formed on coniferous trees. It has a mild taste with a resin note. It is rather not sweet, sometimes even tart. The color of honey is dark green, but after crystallization it becomes much darker. Its health properties depend on the period in which the honeydew from coniferous trees was collected. In general, however, it can be said that it contains a greater amount of organic acids, enzymes and antibiotic substances than nectar honey. Honeydew honey contains a large number of bioelements - it is rich in phosphorus, sodium, magnesium, calcium, potassium and manganese, as well as vitamins K, PP, C, B2, B6 and A, which makes it a perfect complement to a balanced diet. diets and a natural alternative to artificial dietary supplements.
Honeydew occurs on coniferous trees, even once every few years. Moreover, due to the high viscosity of honey and its weight, it is much more difficult for a beekeeper to obtain than the popular nectar honey. No wonder it generally has a higher price.
Fir honeydew honey - health properties
Coniferous honeydew honey from Roztocze is characterized by antiseptic, anti-inflammatory and expectorant properties. It is used, among others, with anemia and hypervitaminosis. Moreover, it supports the treatment of inflammation, rheumatism, respiratory diseases (such as pneumonia), circulatory system diseases and neurosis. Due to the fact that it contains a large amount of flavonoids, it supports the circulatory system and the heart and prevents atherosclerosis. It is worth using this honey in case of throat problems - it creates a kind of protective coating that relieves pain and calms cough. All the antibacterial elements in honey work together to stop the spread of bacteria and reduce the bacterial load in the throat. They actively participate in the treatment of respiratory infections such as colds or flu. Honeydew honey also supports the fight against anemia, asthma and kidney stones. It has a protective and antibacterial effect on the stomach and helps in the treatment of stomach inflammation and ulcers.
The storage conditions
Store in a dry, cool place.
Honey crystallizes naturally.
Product origin
Honeydew honey comes from an apiary located near the town of Zwierzyniec, located in the Roztoczański National Park.
---
Specification
packaging: glass jar
weight: 250g, 400g, 700g
---
Share
View full details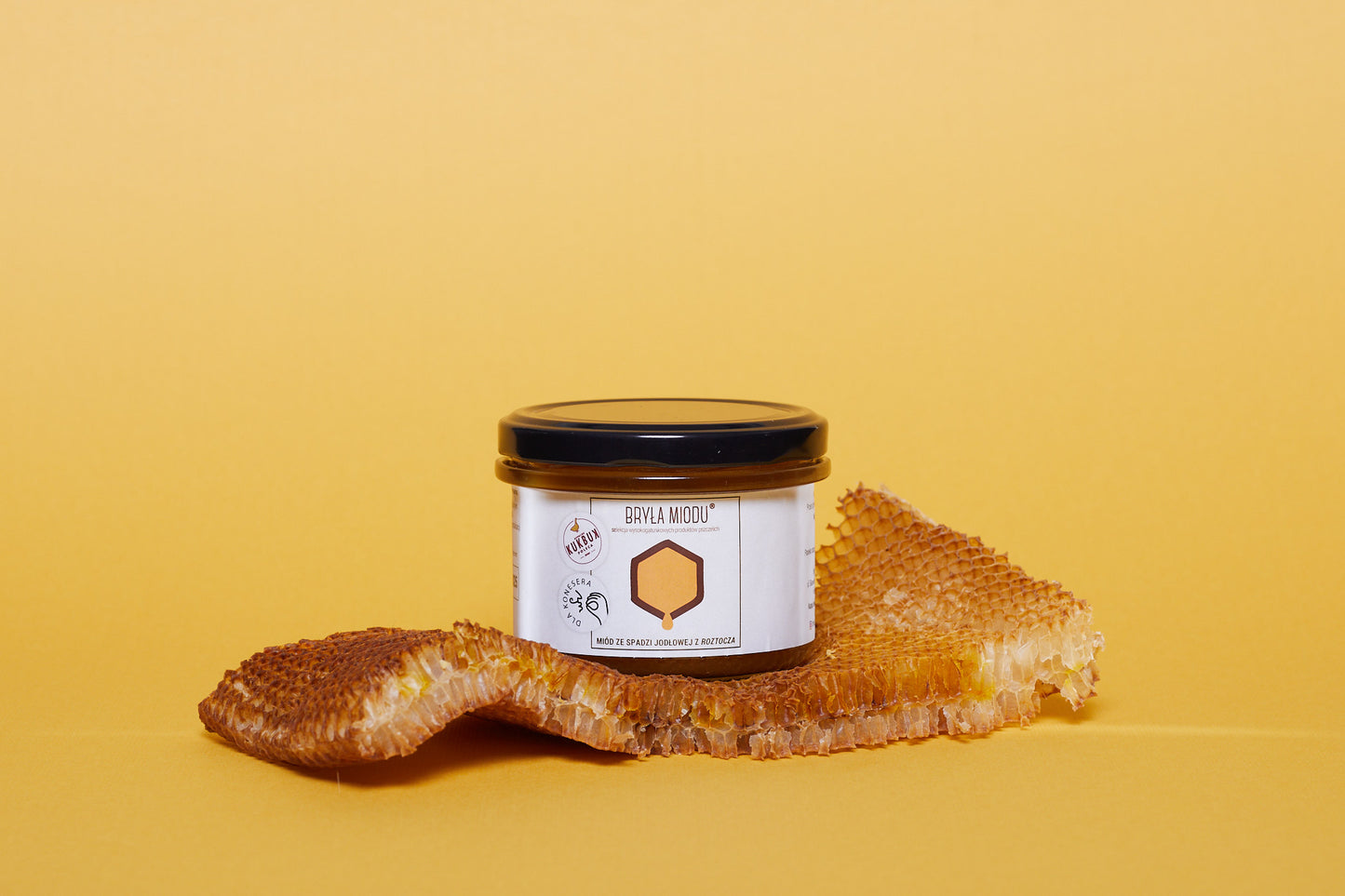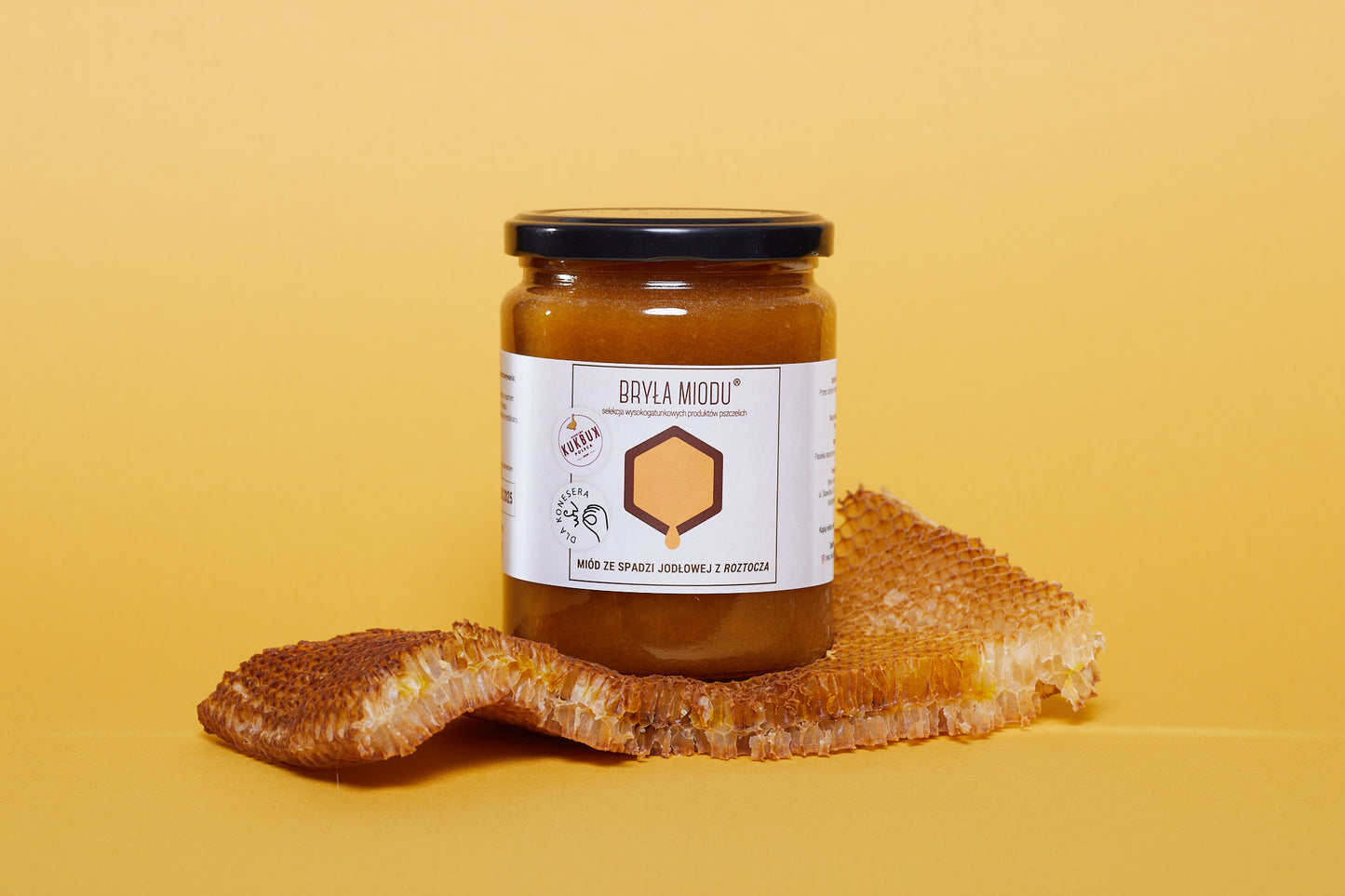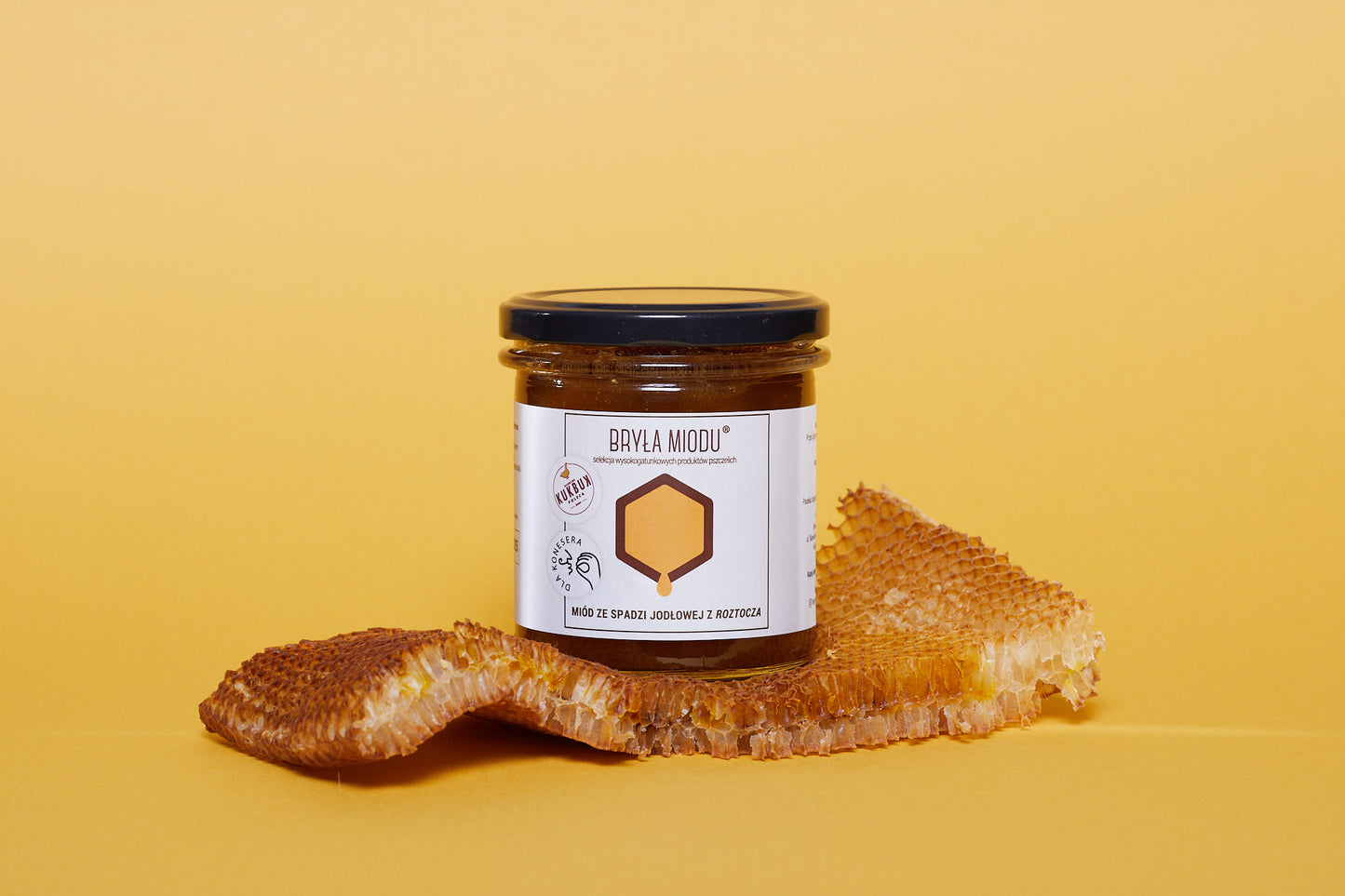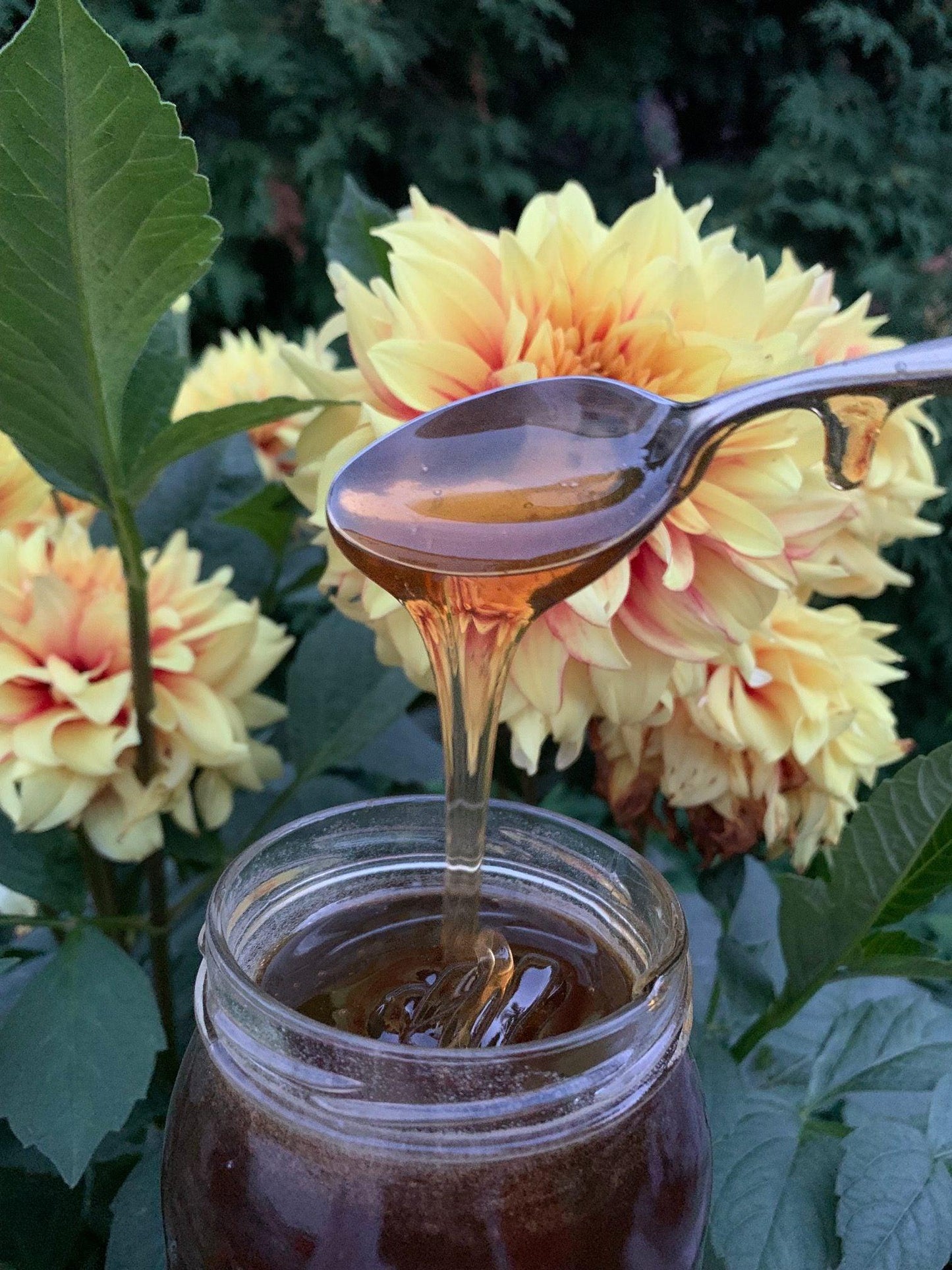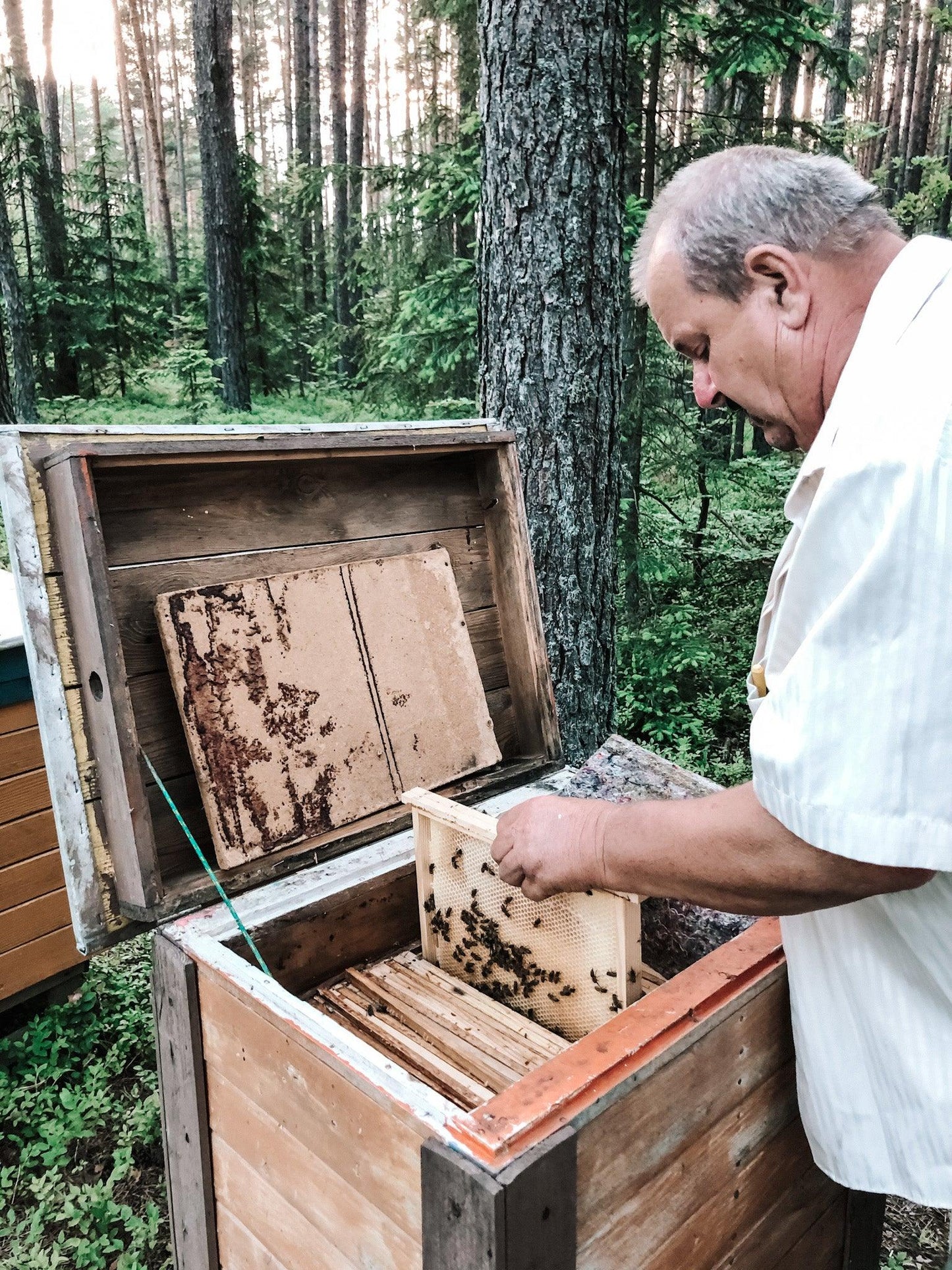 Najlepszy
Mój faworyt !!! Uwielbiam smakować nowości, ale tradycyjnie zawsze wracam do mojego spadziowego. Doskonała jakość w świetnej cenie. Polecam.
Świetny produkt!
Miody od Bryły Miodu to moje odkrycie! Zamawiam klasyki, ale też odkrywam nowe smaki. Te miody mają uniwersalne zastosowanie, nie tylko smacznie smakują, ale także mają swoje prozdrowotne właściwości.