Regular price
17,90 zł PLN
Regular price
Sale price
17,90 zł PLN
Unit price
per
Sale
Sold out
Honey harvest: VI. 2023
Traditional honey with a large variety of pollen, so it is recommended for people struggling with early spring allergies. Perfect for everyday use. It is also perfect for baking cakes or making liqueurs.
TOP HONEY FOR CHILDREN AND ELDERLY PEOPLE
Summer multi-flower honey
Multifloral honey is a bee product composed of the substances of flowers of many types of plants. Unlike in the case of linden , acacia or buckwheat honey, if multifloral honey is to be created, a larger number of plant species are needed. Such diversity gives it a unique and unique taste and smell.
Honey of two seasons
Multifloral honey has properties depending on the period in which the pollen was collected. The spring one is light in color and has a slightly sweet taste, while the one picked in the summer has a strong aroma, sweetness and a darker color.
It is not without reason that we call this honey the honey of a thousand flowers. Unlike specialized honey, this diverse bee product contains the richness of the entire Polish flora. Our jar receives honey made from nectar collected in orchards, forests, meadows and fields. Honey has a pleasant smell and is perfectly sweet. For this reason, it is often used as a tea sweetener, an addition to a piece of cake or an ingredient of Christmas gingerbread.
Multifloral honey - health benefits
Multifloral honey collected at the end of summer or autumn, in addition to its strong taste, has many antibacterial properties. It contains more enzymes and bioelements than spring honey. It is consumed as an aid in the treatment of colds, respiratory infections and diseases resulting from reduced immunity. Honey also contains a large dose of silicon, which is the building block of strong blood vessels, and also contributes to the perfect appearance of the skin, hair and nails.
Honey is particularly used in cases of allergic diseases. The effectiveness is determined by the diversity of pollen antigens included in it. It is used in allergic diseases of the respiratory tract, such as bronchial asthma, hay fever and pollinosis.
Nutritional values ​​in 100g of the product
| | |
| --- | --- |
| Energy value | 1416/333 |
| Carbohydrates | 83 |
| sugars | 72 |
| Protein | 0.5 |
The storage conditions
Store in a dry, cool place.
It crystallizes naturally.
---
Specification
packaging: glass jar
weight: 250g, 400g, 700g
---
Share
View full details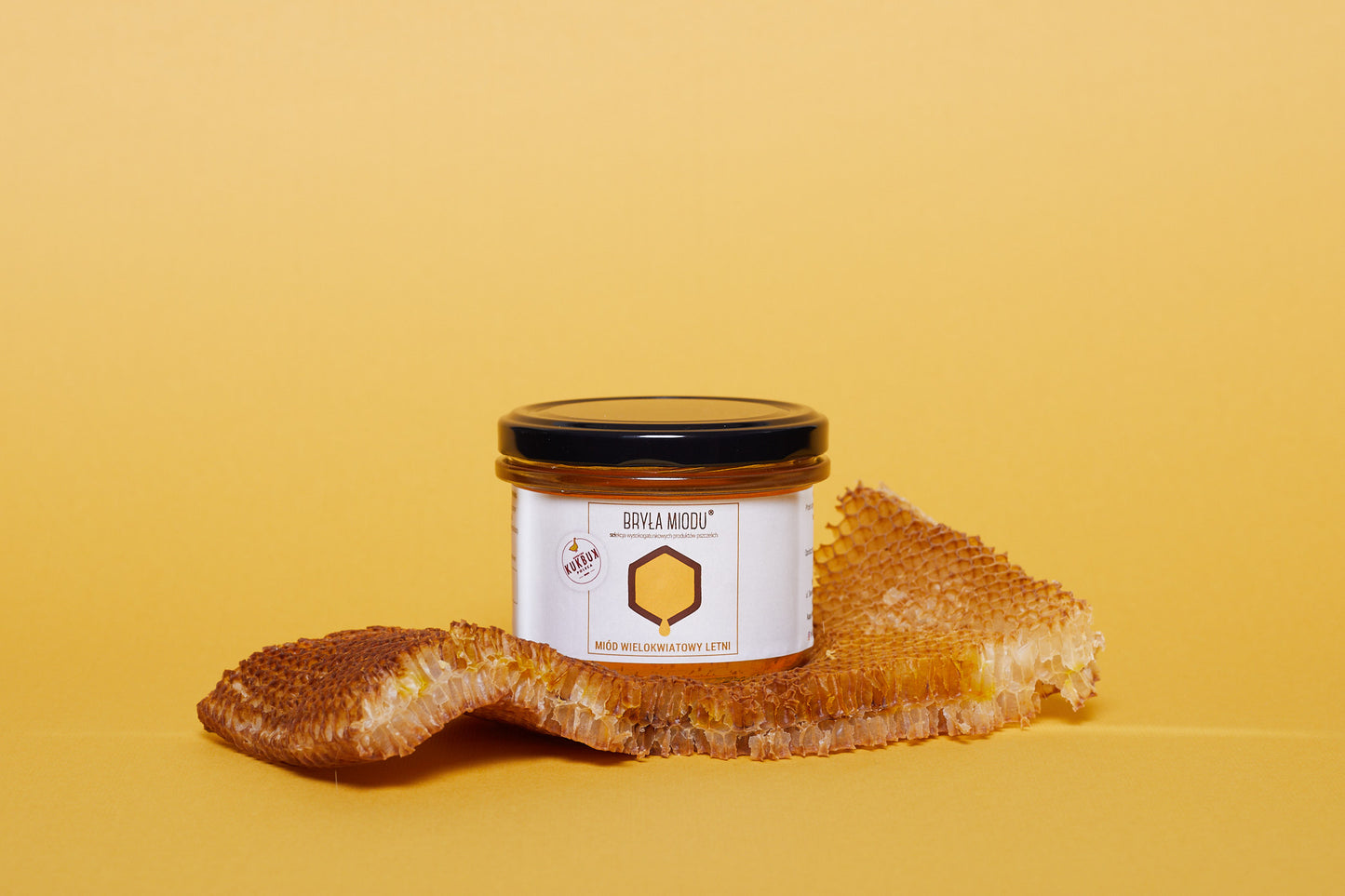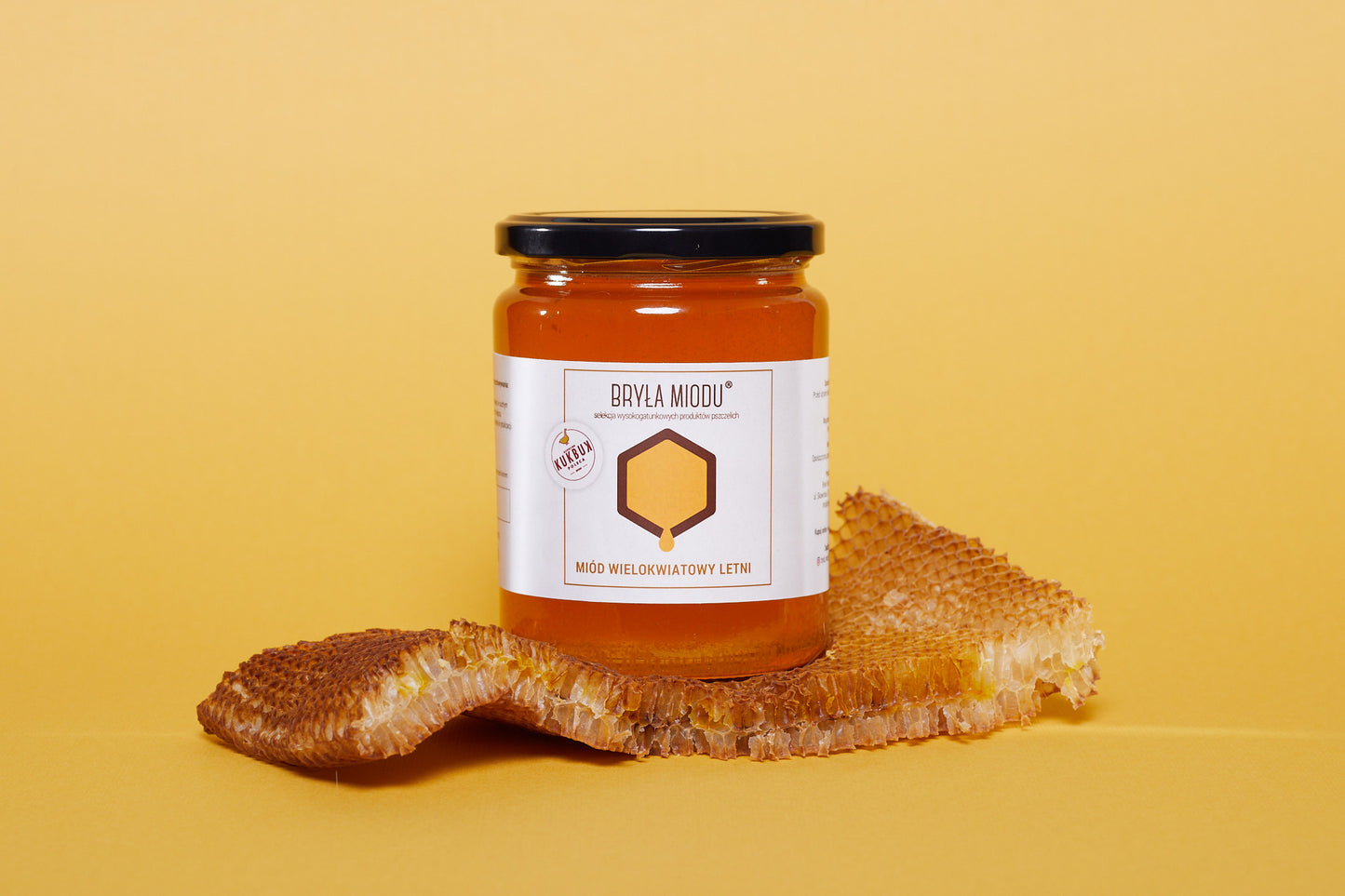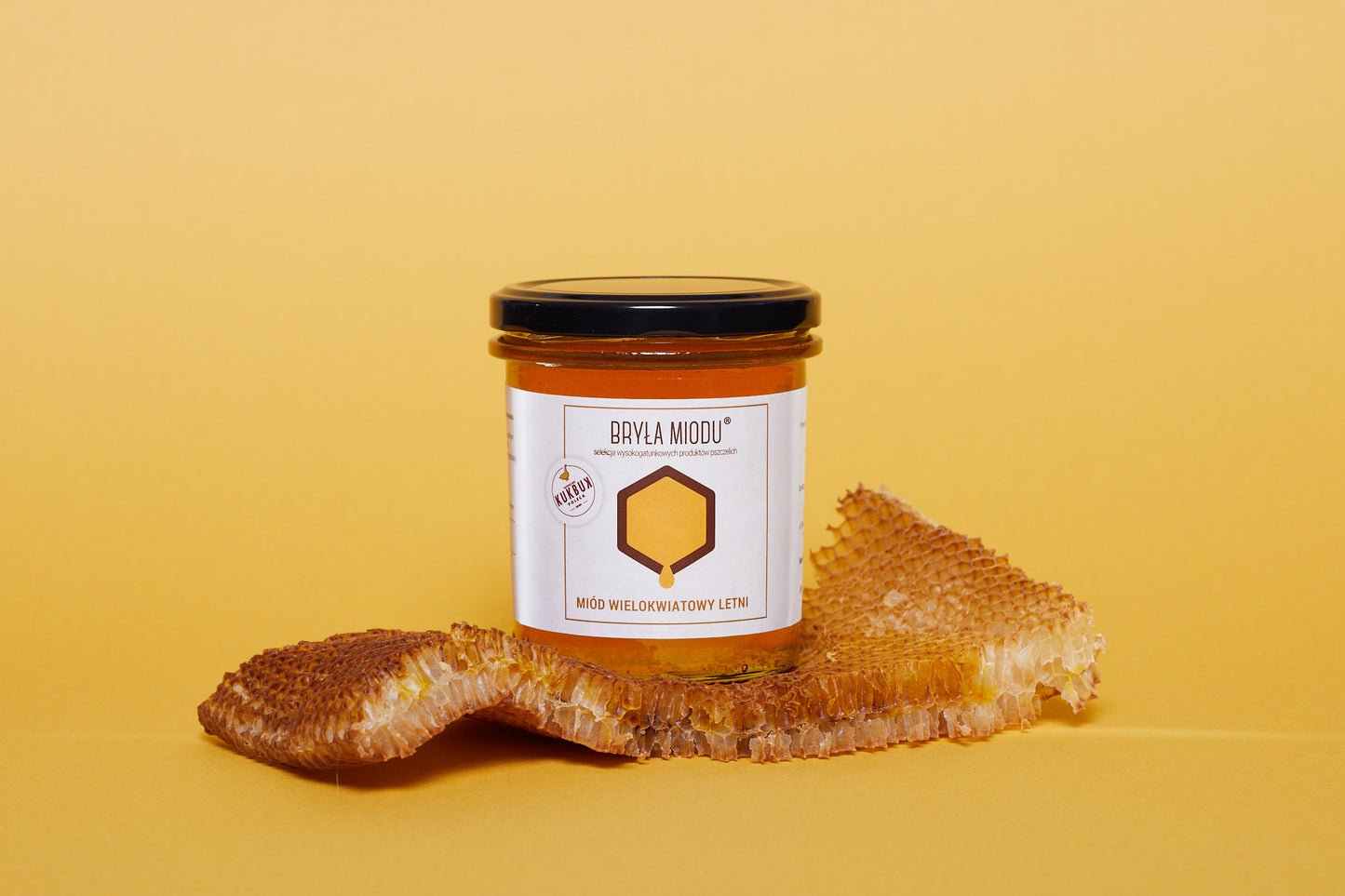 Bardzo pyszny miodzik w super cenie! Gorąco polecam :)
Polecam
Serdecznie polecam ,świetna cena za dobrą jakość.