Regular price
14,90 zł PLN
Regular price
Sale price
14,90 zł PLN
Unit price
per
Sale
Sold out
Retrieval : June 2023
This year's variety of honey is exceptionally delicate and creamy. The taste is buttery, slightly bland. An excellent variety of honey for everyday use as an addition to morning coffee and tea. Recommended for children and the elderly to strengthen the heart and add energy for the whole day.

TOP HONEY FOR ATHLETES, CHILDREN AND ELDERLY PEOPLE

Rapeseed Honey
Bees obtain rapeseed honey from rapeseed nectar. Sown in autumn (winter), it blooms in early May with beautiful yellow flowers that emit an intense, characteristic scent. In turn, rapeseed sown in spring (spring) blooms in June and July. Bees can therefore collect rapeseed nectar twice a year.
White honey
In its liquid state, rapeseed honey has a light, straw color, sometimes with a greenish tint. After crystallization, it turns cream or completely white. Many consumers are afraid that such honey does not have its properties. In fact, it is absolutely valuable. It crystallizes very quickly due to, among other things, low water content. The honey may then be mushy or quite hard.
Composition of rapeseed honey
Rapeseed honey is not as rich in minerals as e.g. honeydew honey , but the substances it contains are easily digestible. Its value is determined by the presence of flavonoids, tannins, essential oils and bioelements. In addition, honey contains: boron, B vitamins, K vitamins, vitamin C, iron, potassium, magnesium and phenolic acids.
Advantages of rapeseed honey
Regular consumption of rapeseed honey strengthens the heart, lowers blood pressure, and can significantly slow down the progression of atherosclerosis. It is also perfect for external use in skin diseases and burns. It cleanses the skin tissues from impurities, dust and necrotic changes.
Honey for convalescents
Of all types of honey, rapeseed honey has the highest glucose and amino acid content. This makes it an excellent nutritional supplement, especially for the body exhausted by long-term illness, fatigue or stress. It has great regenerative properties and at the same time strengthens our immune system. Below is a shortened list of nutrients in 100g of the product:
Nutritional value per 100g of product
| | |
| --- | --- |
| Energy value: | 340 kcal |
| Fat: | 0 |
| saturated fat: | 0 |
| Proteins: | 0.3 |
| Carbohydrates: | 80 |
| glucose: | 47 |
| fructose: | 37.6 |
| Fiber: | 0 |
| Proteins: | <0.5 |
| Salt: | 0 |
Rapeseed honey - origin
The rapeseed honey we offer comes from an apiary located in Sochy, near the Roztocze National Park in the Lublin region. It was collected during the June honey harvest in 2023.
The storage conditions
Store in a dry, cool place.
It crystallizes naturally.
---
Specification
packaging: glass jar
weight: 250g, 400g, 700g
---
Share
View full details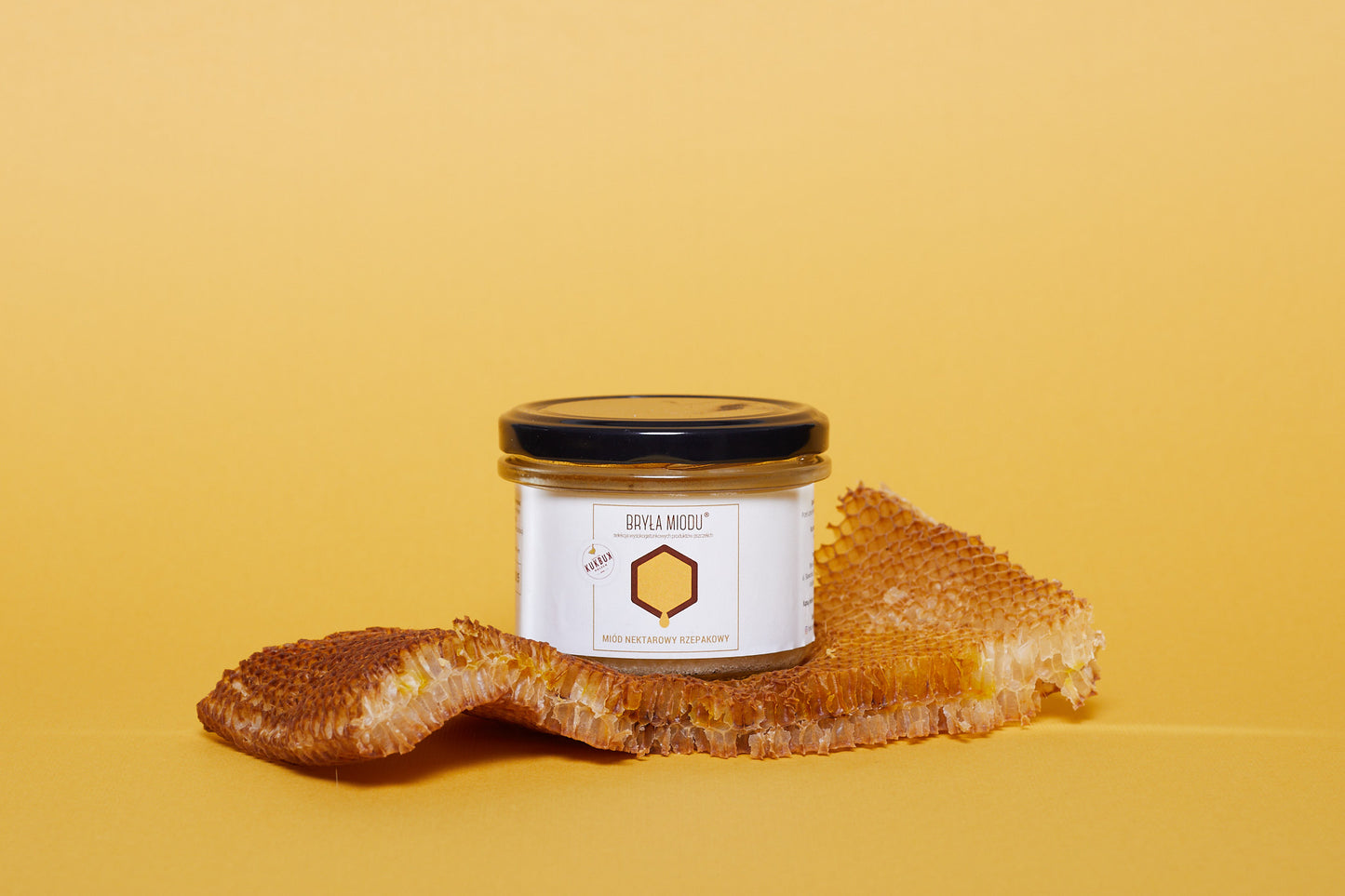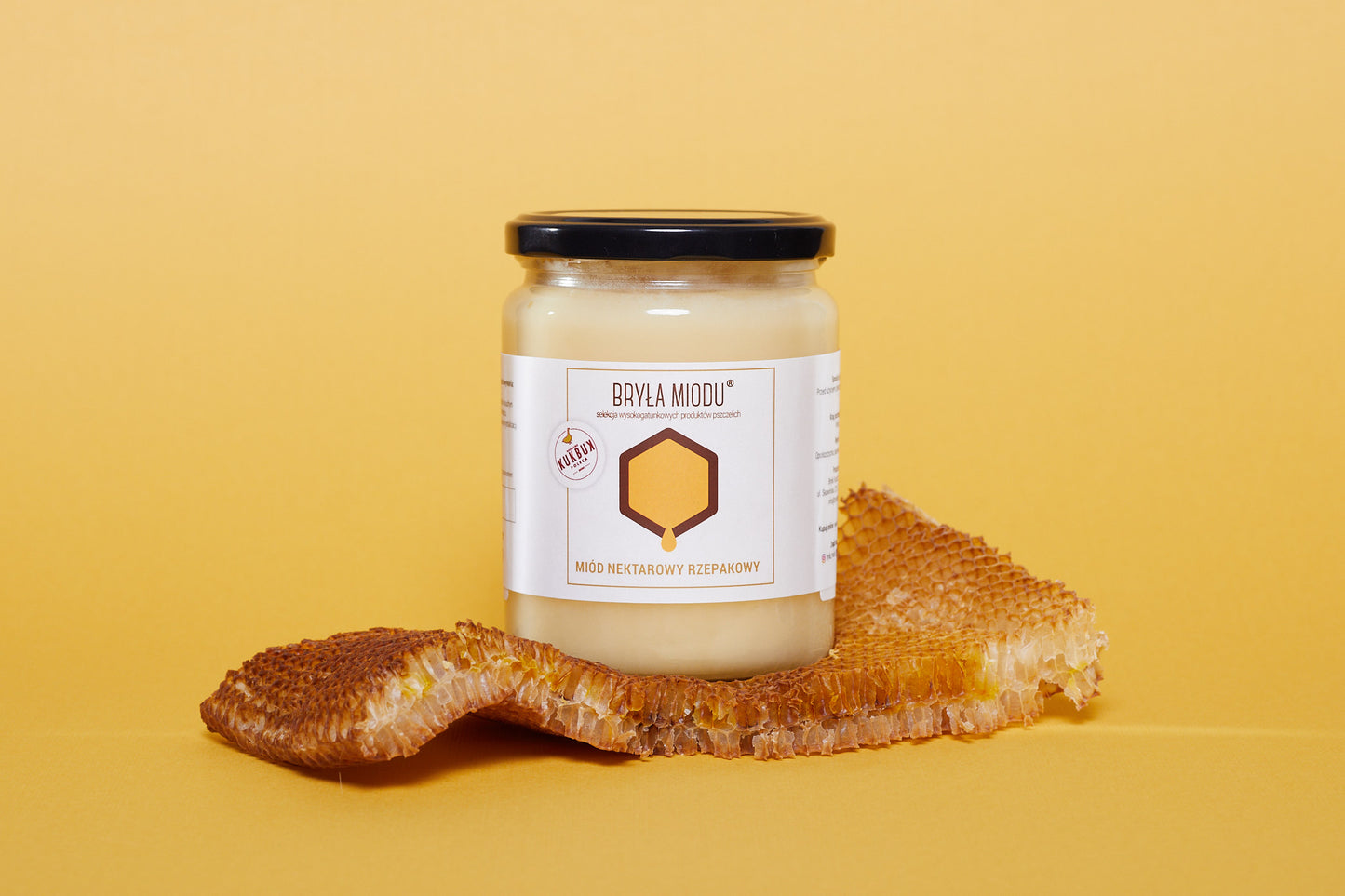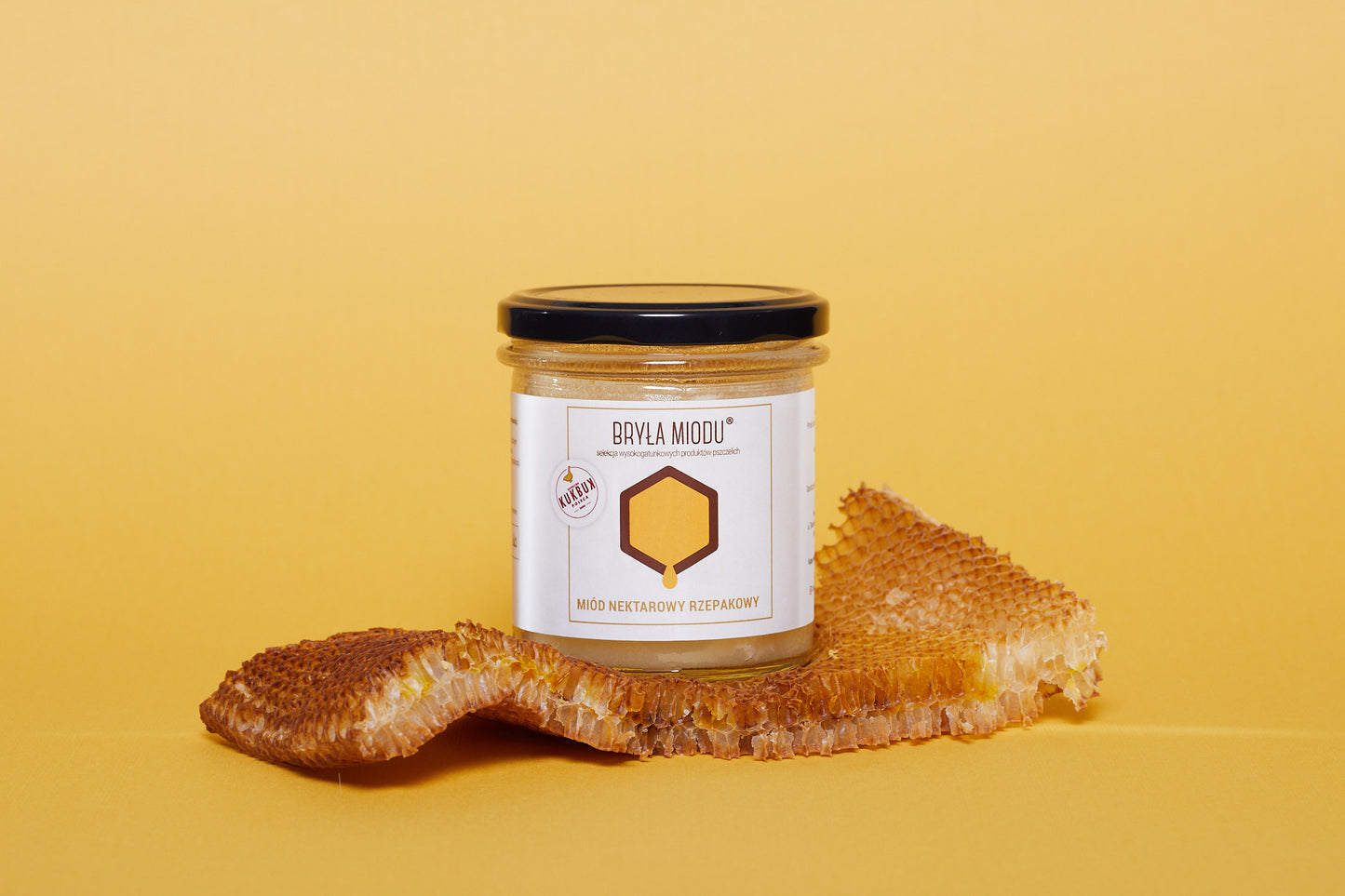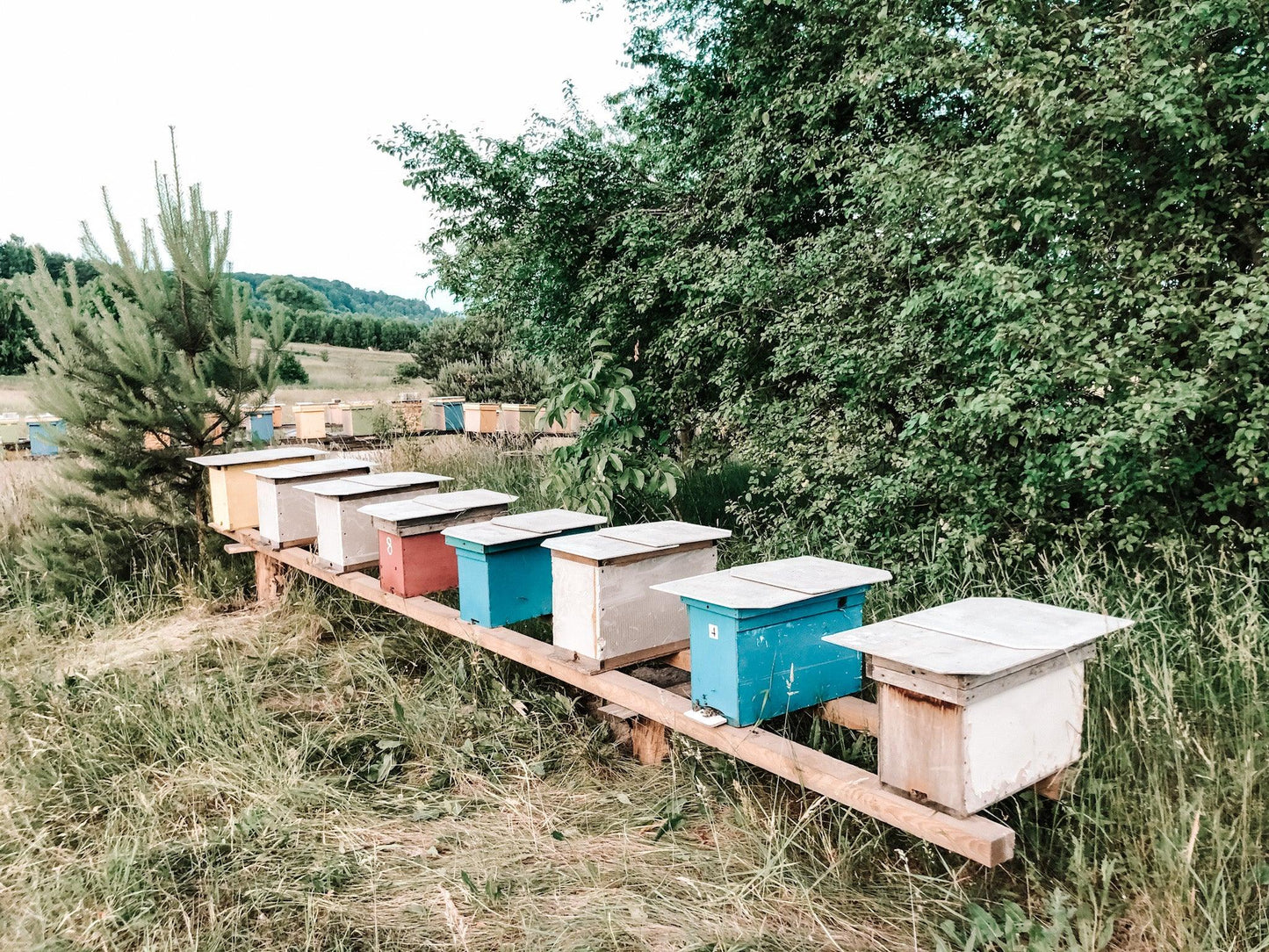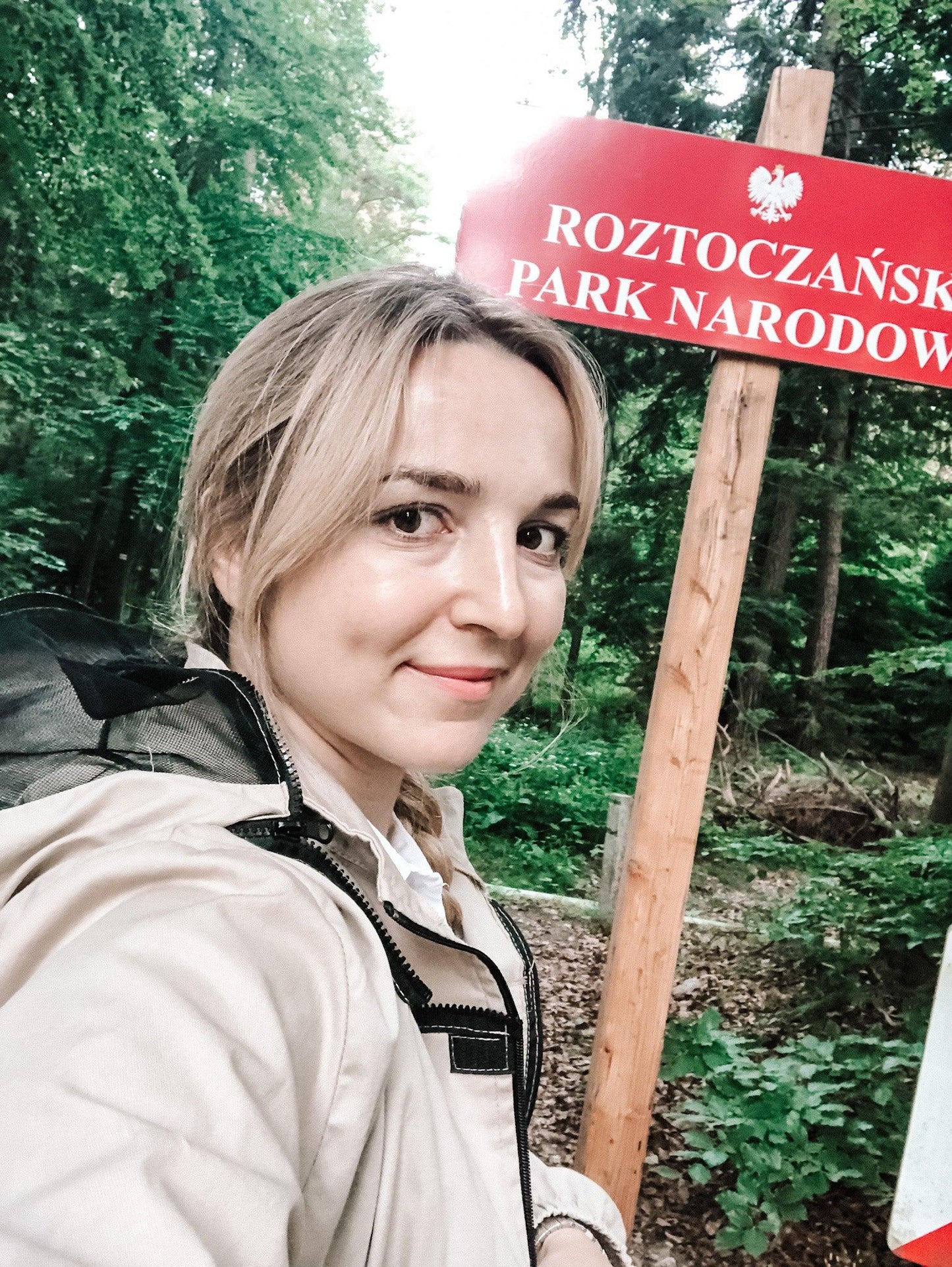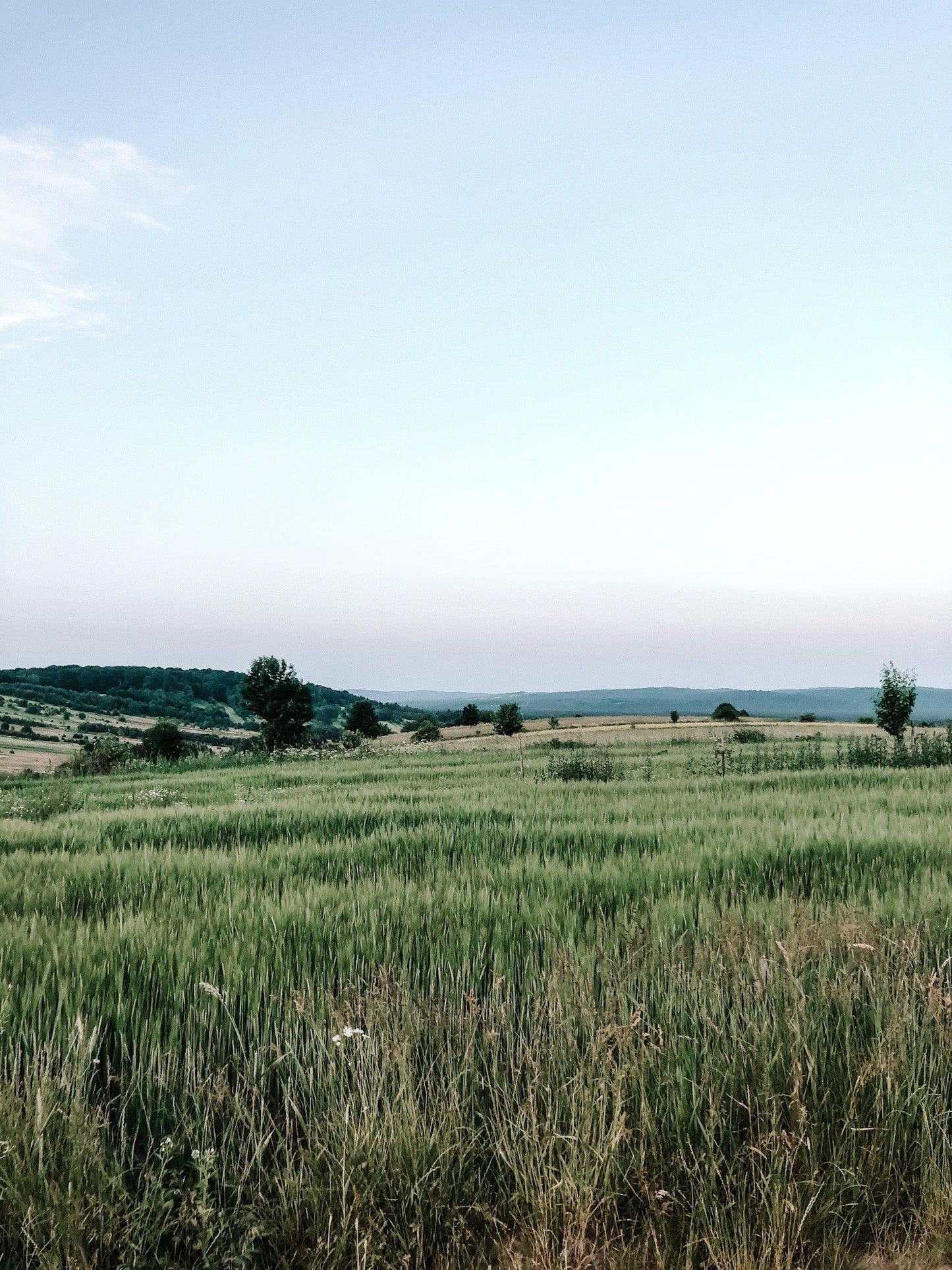 Najlepszy miód do kawy - pyszna kremowa konsystencja - jak dla mnie 100% zadowolenia z zakupu :)
Mój faworyt! Cudownie kremowy! Najlepszy miód do porannej kawy! Polecam!