Regular price
20,90 zł PLN
Regular price
Sale price
20,90 zł PLN
Unit price
per
Sale
Sold out
Honey harvest: July 2023

A noble variety of linden honey. This year's harvest is unique because the honey, in addition to the nectar of the small-leafed linden, contains honeydew , thanks to which it has been naturally enriched with vitamins and enzymes.

The honey has an exceptionally dark straw color (thanks to the honeydew), has a sharp taste and has a strongly noticeable mint aftertaste.

TOP HONEY FOR COLD AND FLU
Linden nectar honey
Linden nectar honey is one of the most popular products of Polish bees. Many beekeepers call linden the queen of bee benefits, so honey from the nectar of its flowers is considered the best of this type of honey in our country. The linden tree blooms at the turn of June and July, attracting bees with its pleasant aroma, so that we can later enjoy it ourselves during a meal.
Linden nectar honey in liquid form is golden-yellow or greenish-yellow in color. After crystallization, it turns cream or yellow-orange. It crystallizes in the form of small grains. It is sweet with a sharp and slightly bitter aftertaste, as well as a distinct scent of linden blossom.
Linden nectar honey - rich composition
Linden nectar honey contains about 300 different chemical substances, the basis of which are: 74% glucose and fructose, from 1.5 to 3% sucrose, and water. Honey also contains a wide selection of micronutrients, including: essential oil, flavonoids (hesperetin, hesperidin, rutin, isoquercitrin and tiliaroside), the triterpene compound taraxerol, tannins, saponins. However, the amount of minerals does not exceed 0.35%, the main one being potassium.
Linden nectar honey supports the fight against diseases
Linden honey has many health-promoting properties, including:
antibacterial,
expectorant,
diaphoretic as well
antipyretic.
It is a proven antitussive, warming agent and blood pressure regulator. It is worth using it due to its beneficial effect on the nervous system, especially during periods of insomnia or exhaustion. It is also useful in states of nervousness and increased stress. Linden honey is a great ingredient in the diet of athletes due to the content of digestible carbohydrates. Convalescents can also benefit from its properties, as it is not only a source of easily accessible energy, but also supports the immune system.
Nutritional value per 100g of product
The main ingredients of linden honey are carbohydrates and sugars. Below is a shortened list of nutrients in 100g of the product:
| | |
| --- | --- |
| Energy value | 1420 kJ /340 kcal |
| Fat | 0 |
| saturated fat | 0 |
| Carbohydrates | 84 |
| sugars | 67 |
| Fiber | 0 |
| Proteins | <0.5 |
| Salt | 0 |
The storage conditions
Store in a dry, cool place.
It crystallizes naturally.
---
Specification
packaging: glass jar
weight: 250g, 400g, 700g
---
Share
View full details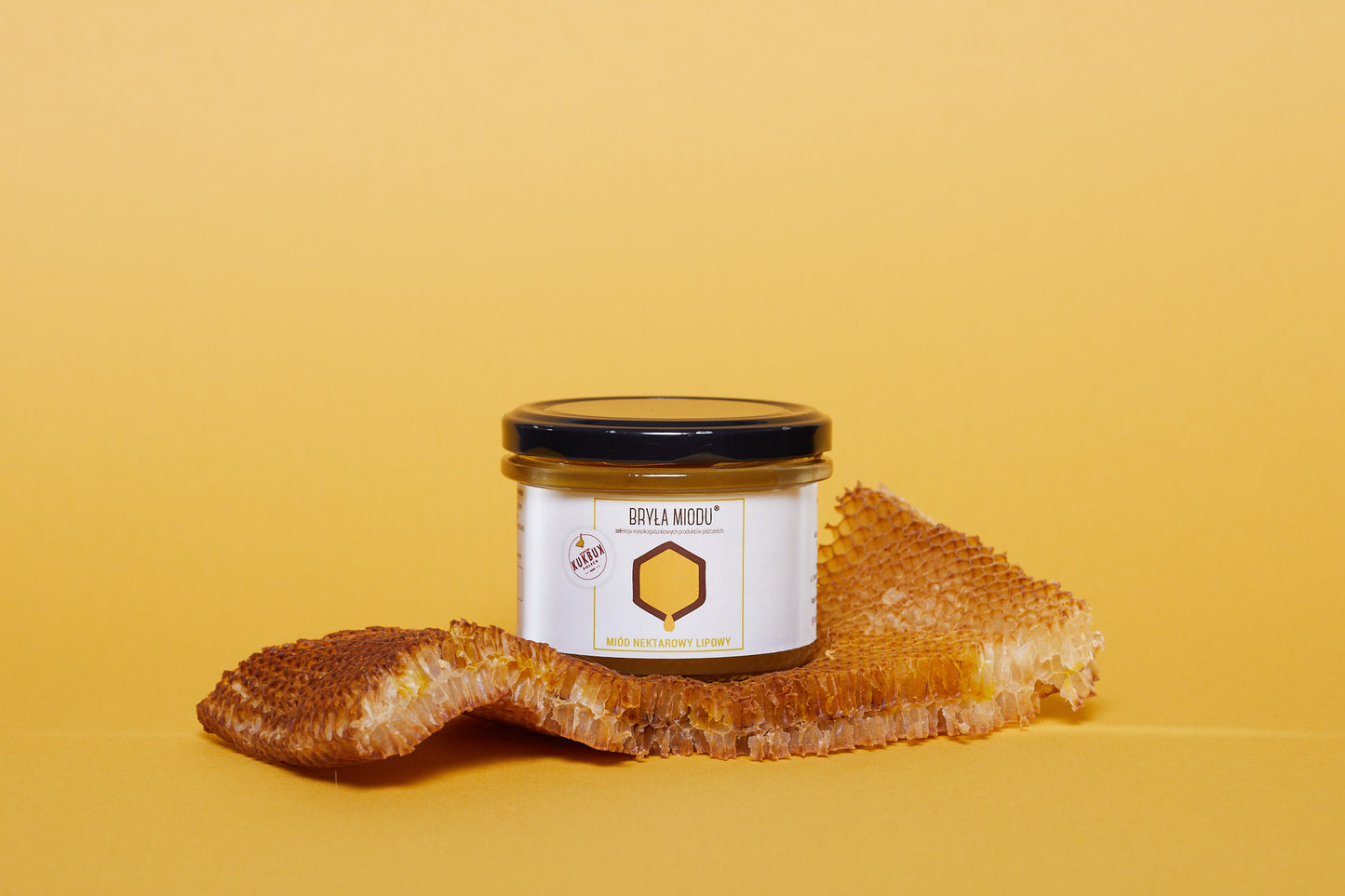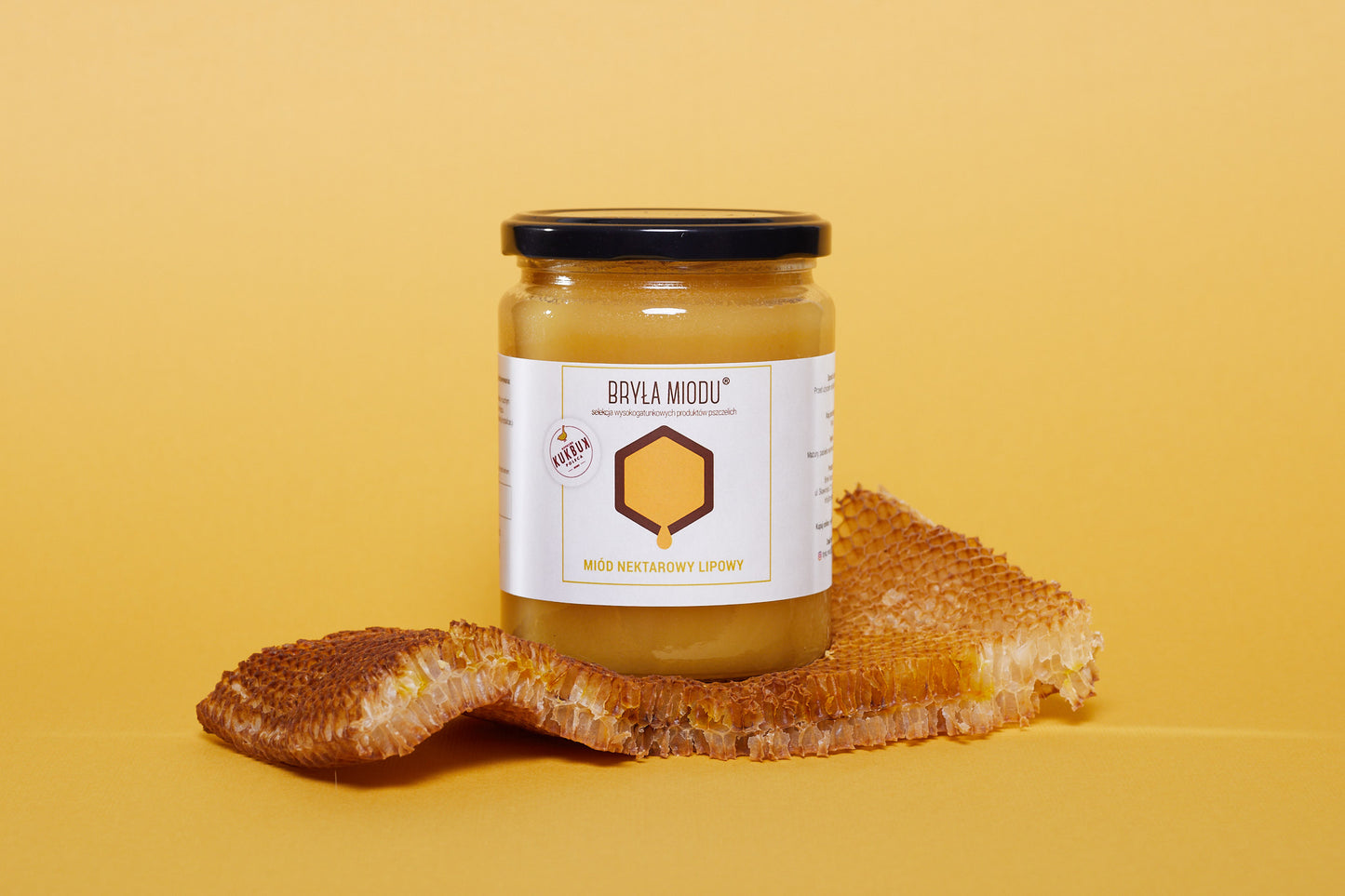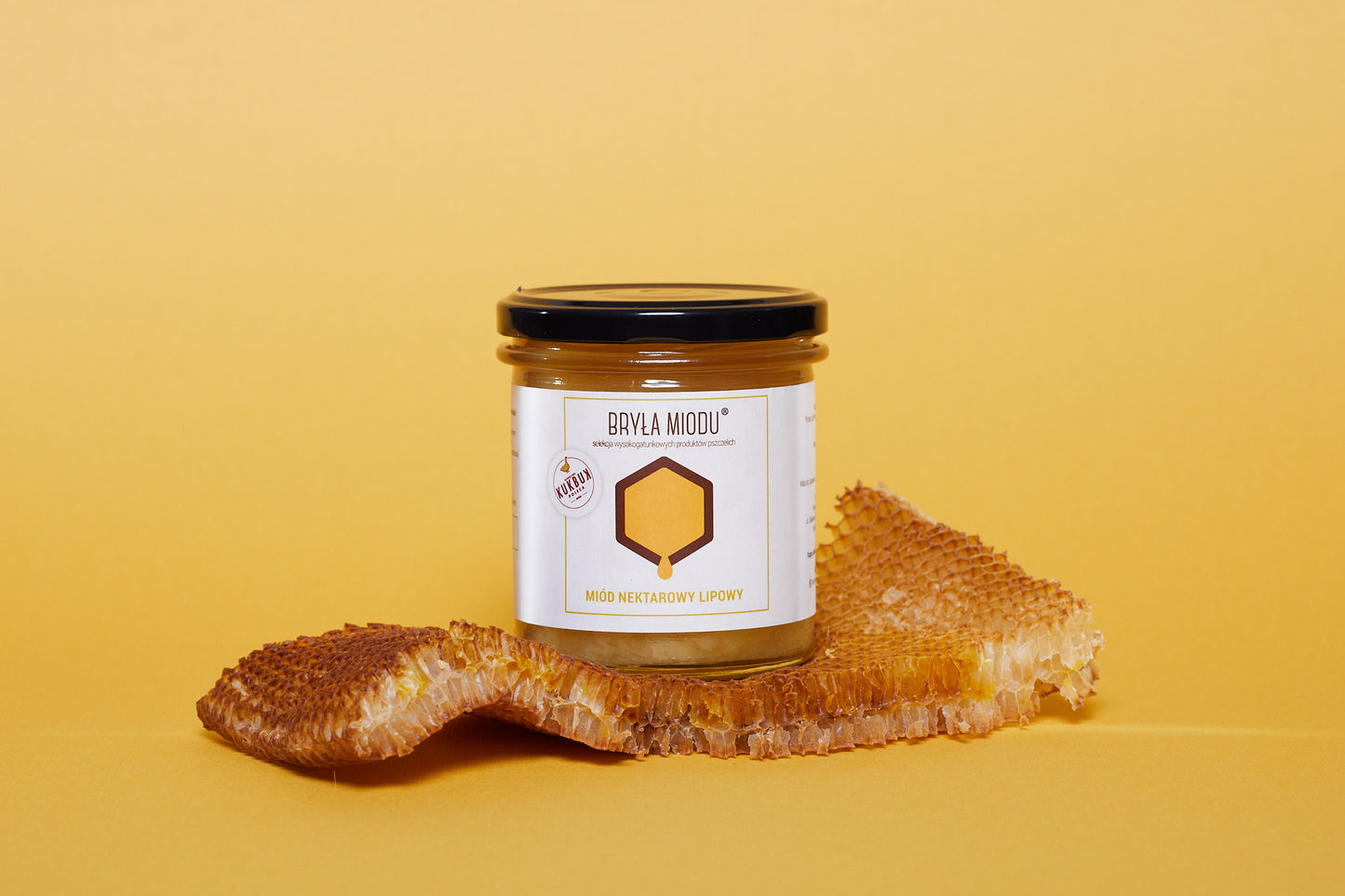 Miodzik delikatny, pyszny, idealny dla dzieci. Kupiłam już nie jeden słoik i szczerze polecam 100% naturalny produkt!!